Pas një varg ngjarjesh që ishin shënuar në qytete të ndryshme të Shqipërisë, gjatë vitit 1990, me karakter protestues kundër regjimit komunist, protestat studentore, nisur më 8 dhjetor 1990, shënuan hapin vendimtar që çoi drejt përmbysjes së diktaturës.
Protestat e para ishin shënuar që në janar 1990, në Tiranë, më tej në Kavajë, Shkodër, Elbasan e Durrës. Ngjarjet e dhjetorit 1990, u pasuan më tej me përshkallëzim të protestave, në fillim të vitit 1991 dhe kulmuan pas grevës së urisë së një grupi studentësh, të cilët frymëzuan gjithë banorët e kryeqytetit, për t'u derdhur në rrugë e për të mësymur sheshin Skënderbej.
Mesdita e 20 shkurtit shënoi një prej akteve më domëthënëse të përmbysjes së regjimit 45-vjeçar komunist, rrëzimin e shtatores së diktatorit Enver Hoxha.
Fotot që sjellim sot në përvjetorin e 28-të, të rënies së regjimit komunist, tregojnë momente të ndryshme të kësaj dite të rëndësishme të historisë së Shqipërisë.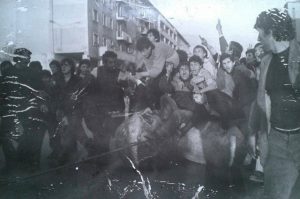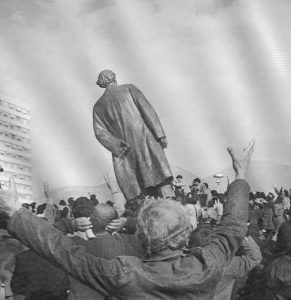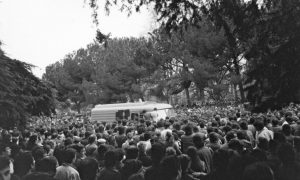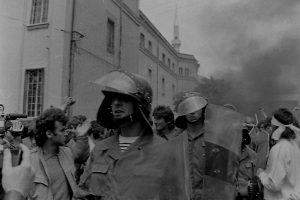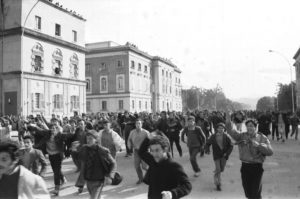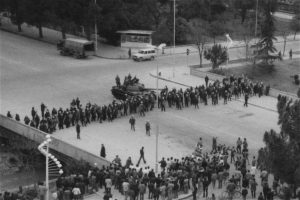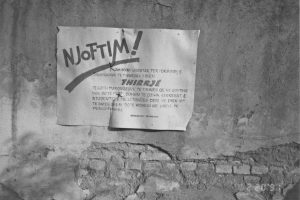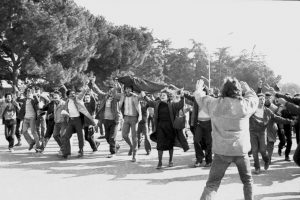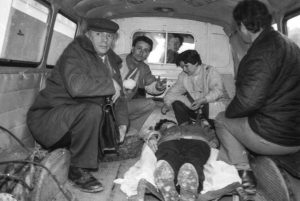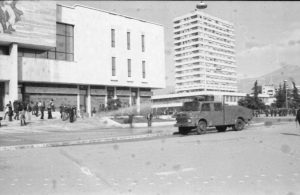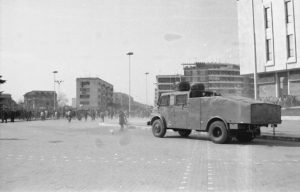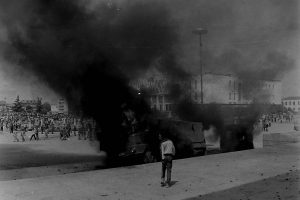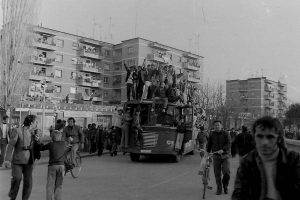 In case you are aware of crimes, victims or events related to the communist period in Albania, click here to publish it in our archive.