Ka ndodhur në degën e Punëve të Brendshme në Kolonjë ku sipas dokumentit, hetuesi Baudin Kazani ka mbajtur të pandehurin Koço Xhuma ,tre netë pa gjumë duke e rrahur e torturuar papushim. Pas kësaj i torturuari, kishte dhënë deponime të rreme.
Një dokument zyrtar i datës 10 shkurt 1965, i degës së hetuesisë në drejtorinë e Sigurimit të Shtetit, dëshmon për dhunën e pashëmbullt që ka ndodhur nëpër dhomat e hetuesisë. Një prej ngjarjeve të rënda vjen përmes dokumentit që publikohet sot. Është dokument zyrtar i marrë nga Arkiva e Shtetit.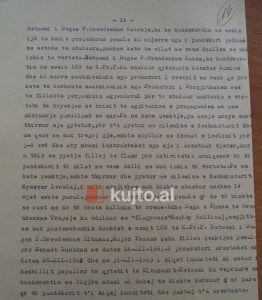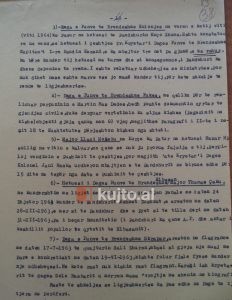 In case you are aware of crimes, victims or events related to the communist period in Albania, click here to publish it in our archive.